view_headline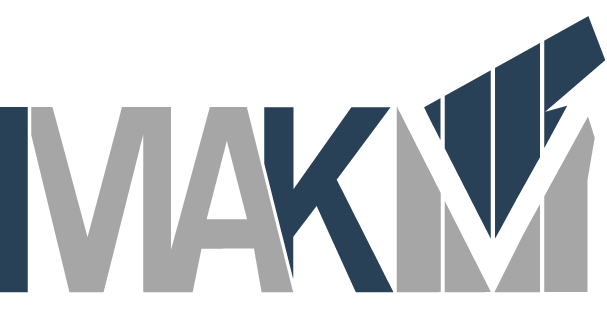 Imprint and legal information
Postal address
MAKVIA
Dr. Marcus A. Koch, CFA
Erlimatt 10
6315 Oberaegeri
Switzerland
Commercial registry details
UID: CHE-198.213.502
VAT identification number
CHE-198.213.502 MWST
Disclaimers
This website is not intended to be a comprehensive or final description of the topic at issue or to render professional advice and services to the user and should not be treated as a substitute for specific advice. All information and functionality on this website is provided without warranty of any kind. MAKVIA shall not be liable or otherwise responsible for any incorrect or incomplete information on this website, or for any derived information.
MAKVIA's website may contain links to third-party websites, and some of the information displayed on this website may be supplied by third parties. MAKVIA does not assume any responsibility or liability for any third-party content accessible through our website, or for content provided by third parties.
These disclaimers shall be governed by and construed in accordance with Swiss laws.
Copyright
The content and structure of this website are protected by copyright laws. Without prior written consent of MAKVIA, it is prohibited to reproduce or post any content of this website. MAKVIA reserves all rights to all content on the website, except for rights held by third parties.
Data protection declaration
The owner and operators of this website take the protection of your personal data very seriously. We treat your personal data confidentially and according to data protection legislation and this privacy policy.
Privacy policy
This privacy policy section was made in order to explain to you the scope and purpose of the collection and use of personal data by MAKVIA (hereinafter: we, us) on our website www.MAKVIA.com (hereinafter: website) and the rights to which you are entitled.

Owner and data controller of the website:
MAKVIA
Dr. Marcus A. Koch, CFA
Erlimatt 10
6315 Oberaegeri
Switzerland
info@MAKVIA.com

Domain provider: TechTown GmbH, Alte Bremgartenstrasse 2, 8965 Berikon, Switzerland
Website design: Harun Saranovic, SaranovicDesign
Analysis plug-in tools, tracking and social media plug-ins
We use third party analysis and tracking tools and other similar features of third-party websites.
Google tools
Google Analytics is a web analytics tool which allows your use of our website to be analysed, such as website traffic, scrolling activities, visit duration, etc. It is a tool which helps us to track our digital marketing effectiveness.

Google ReCaptcha is an integrated tool that protects our website from spam and abuse. This tool enables us to check if the data was entered by an individual or by an automated program or whether it is misused by mechanical and automated processing. This service also requires sending your IP address and other data to Google.

These tools are operated by Google Inc., 1600 Amphitheatre Parkway, Mountain View, CA 94043, US. We do not have any influence on this data transfer, nor on the further processing and use of the data by Google. Therefore, we state that we do not have any responsibilities for this. For further information on Google's privacy policy please visit: https://policies.google.com/privacy. If you do not want Google to collect, process or use data about you via our website, you can deactivate JavaScript in your browser settings. In this case, however, you cannot use our website or can only use it to a limited extent.

Data processing is in accordance with the rules of Article 6 GDPR.
LinkedIn
Our website uses features of the LinkedIn network. The provider is the LinkedIn Corporation, 2029 Stierlin Court, Mountain View, CA 94043, USA. LinkedIn is a social networking website designed for the business community. We use the LinkedIn social bar in order to help you to check our LinkedIn profile more easily by clicking on its icon. We do not have any influence on the data transfer to LinkedIn, nor on the further processing and use of the data by them, therefore we state that we do not have any responsibilities for this. For further information on LinkedIn's privacy policy please visit: https://www.linkedin.com/legal/privacy-policy.

Data processing is in accordance with the rules of Article 6 GDPR.
Twitter
Our website uses features of Twitter, Inc., 1355 Market St, Suite 900, San Francisco, CA 94103, USA. By accessing pages with Twitter plug-ins, a connection between your browser and the Twitter servers is established. As a result of this, data are transmitted to Twitter. If you possess a Twitter account, these data can be linked to it. If you do not want these data assigned to your Twitter account, you may log out of Twitter before you visit our site. Interactions, in particular clicking on a "Re-Tweet" button, are also passed on to Twitter. For more information, please visit: https://twitter.com/privacy.

Data processing is in accordance with the rules of Article 6 GDPR.
Cookie policy
The General Data Protection Regulation (GDPR) came into force in 2018. In order to be able to meet all its requirements, the owner and operators of this website take your personal data protection very seriously. We handle all your personal data confidentially and according to the rules of GDPR.

A cookie is a piece of data sent from a website and stored on the user's computer by the user's browser while the user is browsing. Cookies are a reliable mechanism for websites to remember information or to record the user's browsing activity and they normally expire after a certain length of time. There are cookies called "session cookies" which are automatically deleted after you close the website/browser and other "persistent cookies" which remain stored on your device until you delete them.

Cookies do not contain personal or private data about you, nor programs or viruses. Most of the time, cookies are used by websites to serve your particular interest for advertising purposes based on your preferences or on the selected sites you visited.

It is very important that you can delete cookies stored on your computer or you can set your browser to block cookies. However, most of the time, in order to be able to browse a website the owner of it might recommend you accept cookies for an optimal browsing experience.

By accepting our cookie policy, we might process your IP address, browser settings, device settings, operating system and language preferences, referring URL and session data, including dates and times of visits to our website.
Contact form
Personal data is only stored by us if provided by you on a voluntary basis through our contact form. The personal data that you provide us with is only used for processing your message or request. We do not transfer this information to third parties. You have the right to revoke a given consent at any time with effect for the future. In this case, your personal data is immediately erased. You can check the data stored about you at any time. If you have further questions about the issue of privacy and data protection you can contact us on info@makvia.com. You also have the right to contact the competent authorities if you want to file a complaint.

To be able to use our contact form we typically require the following information:

Name
E-mail address
Subject
Message content

This legal statement can be updated or modified at any time.

MAKVIA
Dr. Marcus A. Koch, CFA

11 August 2021